Belton SC Real Estate
Incorporated in 1855, Belton SC was named after the first president of the Columbia and Greenville Railroad, John Belton O'Neal. Though the railroad was a significant factor in the area's success, it was cotton that gave the area its prosperity as it became the primary crop. As a result, cotton mills began popping up and the city eventually became the cotton ginning center for South Carolina.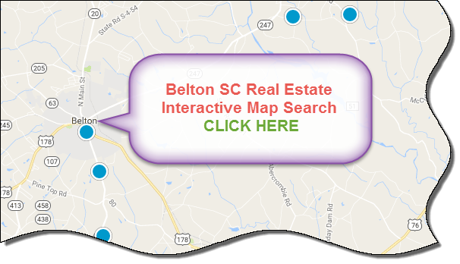 Today, Belton is home to around 4,500 residents and is home to an arts center that adds a certain character to the city. Residents can rent the art center for private events, and the center itself holds art exhibitions regularly. In addition, tennis is a big part of Belton culture and the South Carolina Palmetto championships are held here each year.
If you're looking to buy or sell a home in the Belton area, contact the PRODUCER Realty expert real estate team at 864-438-5050.